About a month ago, Mid-Atlantic Border Collie Rescue contacted me about a dog they needed help moving from Central PA to the rescue in Chestertown, MD. A long time friend and occasional volunteer for the rescue, I said I would help however I could. Saturday, this girl, my kids called Luna, arrived at my house.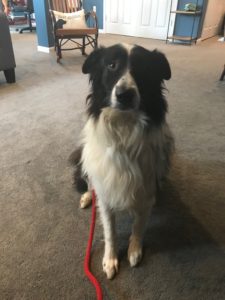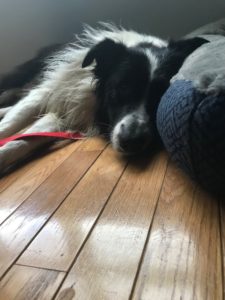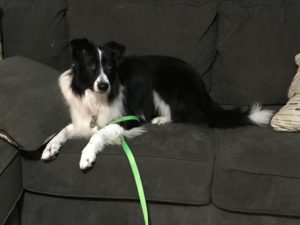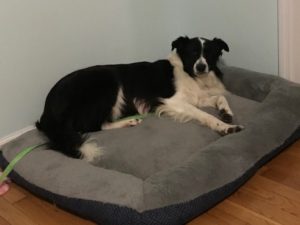 Naturally, a bath, dry and brush was in order… unless I like my house to smell like the inside of a cow, which I don't! Now here was the hard part – not falling in love. Luna adored attention. She brought back all of the memories of my dear Jack, who passed in November. Before bed, she laid next to me for her evening scratches and rubs before she retired on the big dog bed in my room (I've tried to get Lily, my Golden Retriever to settle there, but she prefers her crate). That was Jack's spot in his later days.
This morning, she got me up and we went outside with Clover and Lily for about an hour and a half of play and rest time in the yard.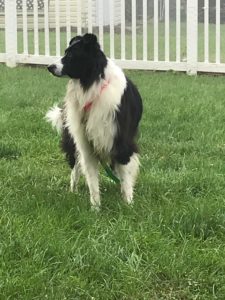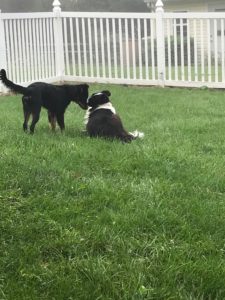 She stood back and watched my two dogs wrestle and act llike the crazy lunatics that they are and eventually tried to join in on the fun! It was really nice to see a dog, just pulled from a shelter fit in with my pack AND my kids. That started the question every child asks when they see a dog who needs a home, "Why can't we keep her?"
I will give you the same answer I told my children; one that I have had to remind myself of several times today when I felt like caving. Mid-Atlantic Border Collie Rescue's founder Sarah, is amazing at doing what she does – finding homes for dogs. She receives lots of applications from people looking for a dog and has a fantastic ability to match the right dog with the right owner. I have no doubt that she will do the same for Luna. Her right home is out there but it can't be mine. I'm a single mom. I have 2 kids, 2 dogs, a cat and a new business. I have high standards for the type of care I expect for my pets, including regular grooming, high quality food, and top notch veterinary care. These things all cost money. If we accepted a third dog into our home, would I be able to afford to continue providing the quality of care I expect my dogs to have? Probably not. Would I have the time required to dedicate to training and other activities to keep a border collie satisfied? Probably not. Accepting her into my home would be completely unfair to my current animals, and would it be fair to Luna. She is an AMAZING dog who will make a family currently looking for a dog extremely happy. I reminded my children (and myself) that sometimes the best thing we can do for an animal is to help them on their journey to being part of a family. It is always better to give than to receive. If we didn't give Luna a bath, food and a place to stay for the night, she might not have made it to MABCR to find her forever home. So with a happy tear in my eye, I said, "see you soon" to my overnight friend as I drove her to a transport towards Chestertown, MD today. I hope the family that she finds is on social media and participates in the owners page for MABCR so I can watch her journey to her forever home.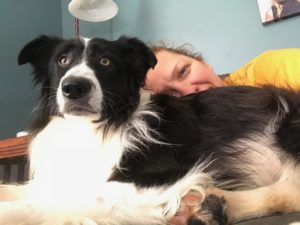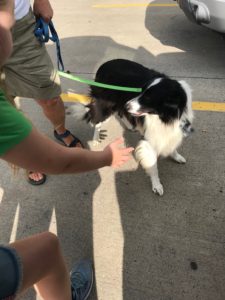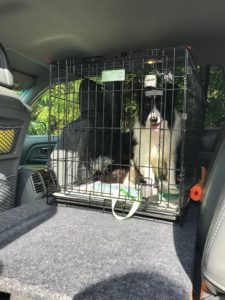 PS – If you're looking for a kid, dog and cat friendly dog who you would like to spend hours petting, running and playing with, be sure to head over to Mid-Atlantic Border Collie's website and Facebook page. You never know who you might meet!